Home ›
About ›
About the Collection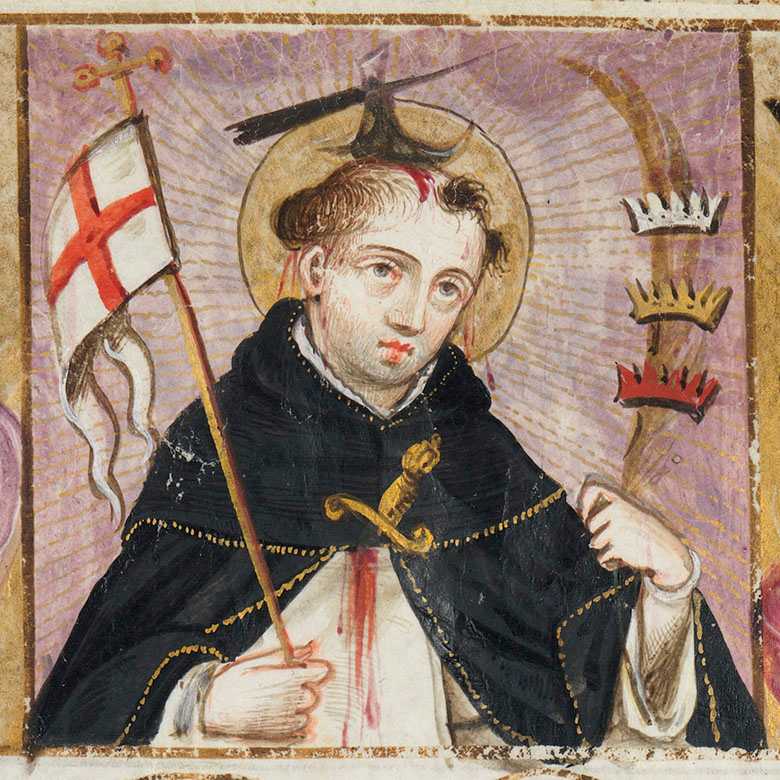 The materials featured on this website are from the University of Notre Dame's Harley L. McDevitt Inquisition Collection, acquired in 1997. Beginning as a private bibliophilic project, the collection was purchased by renowned bookseller and publisher José Porrúa from a private Spanish collector named Anastasio Páramo in the aftermath of the Civil War and enhanced over the years. It consists of several hundred items, from printed volumes to unique manuscripts and images, all bearing some relationship to the general theme of "inquisition". For the most part these were produced by the Spanish inquisition or its critics, though several pieces also relate to other regions.
Many individuals facilitated the acquisition and arrangement and description of the collection. The essays featured on this website were written by Robin Vose, PhD, Professor of History at St. Thomas University in 2010. Some have been edited for length.
An initial version of this website debuted in 2010 and has been archived.
For more information about the collection, for appointments to view items for research purposes, or for rights and reproductions, please email us at rarebooks@nd.edu or visit our website.